---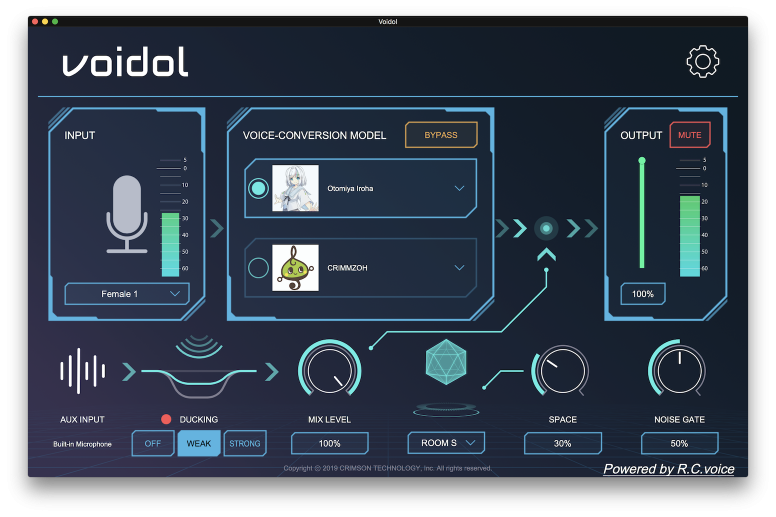 Voidol powered by R.C.voice" is the software that can change your voice into the prepared characters' voice in real time.
"Otomiya Iroha" (original female character) and "CRIMMZOH"(original cute monster) are prepared as preset characters in this software.
More characters will be released soon.

Voidol has various useful functions for live stream broadcasting or contents creation.

・Reverb Effect
・Noise Gate
・Mixing Background Music

We recommend using a microphone and audio interface for high quality audio conversion. And for a better experience, we recommend to use with SPACE(Reverb) and Noise Gate for output.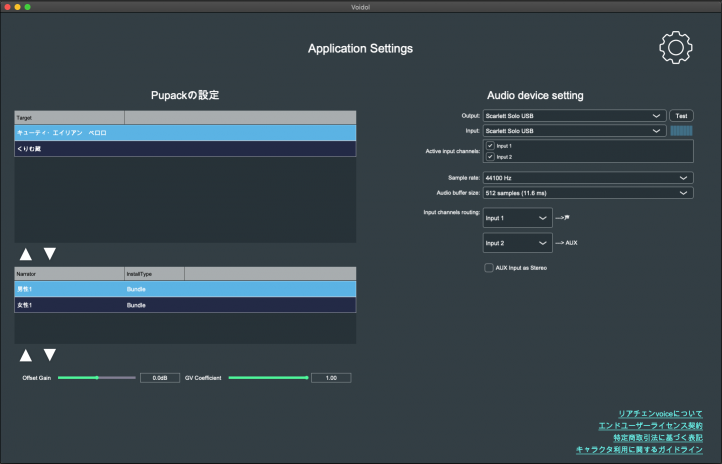 About R.C.voice:
This technology is based on CRIMSON TECHNOLOGY's original "Metamorphone" method.
It has been developed in partnership with the research team of Prof. Toda Tomoki of Nagoya University.
- Sampling Frequency: 44100Hz
- Bit Width: 16bit
- Latency: within 100ms
※All information including product specifications, is current on the date of the press announcement, but is subject to change without prior notice.
※Mac App Store, macOS, iOS are trademark of Apple Inc.
※Described company name and product name are the registered trademarks or trademarks of each company.