---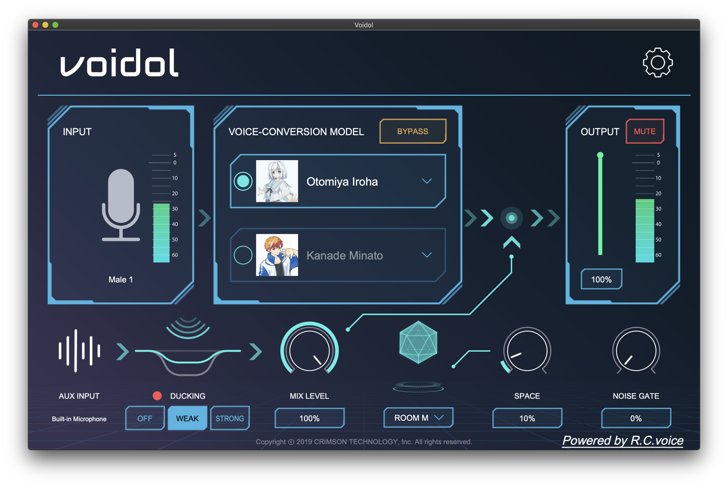 "Voidol Powered by R.C.voice"

Voidol is AI voice conversion application which converts your voice into the character's voice like cute girl or handsome man on real-time.
Voidol for Mac App Store won #1 in the Paid Apps category after its release.

Voidol is now available for Windows as Ver.1.0.1 and additional voice conversion models can be installed into the application.

In the application, three voice conversion models have been installed (Otomiya Iroha -Female, Crimmzoh -Boy, Kanade Minato -Male)
Additional voice conversion models will be released soon.

For high-quality conversion, we recommend that you use the application with Audio Interface and microphone.
We hope you enjoy making various creative contents such as Vtuber (YouTube distributor with CG characters).

※Voidol purchased on Mac App Store will updated soon to Ver.1.0.1, so that additional voice conversion models can be installed. Please wait.