A powerful update to the popular AI real-time voice conversion software!
In addition to a high-speed new voice conversion system with synthesizing function, the new release is equipped with a sampler and streaming to distribution functions.

【For overseas customers】
Voidol2 is available on SendOwl now!
 (You can test the software for two minutes.)
*Voidol2 will be available at a sale price during the release commemoration.
Voidol2 cannot be used at the same time as the older Voidol,
but you can continue to use the voice model you purchased.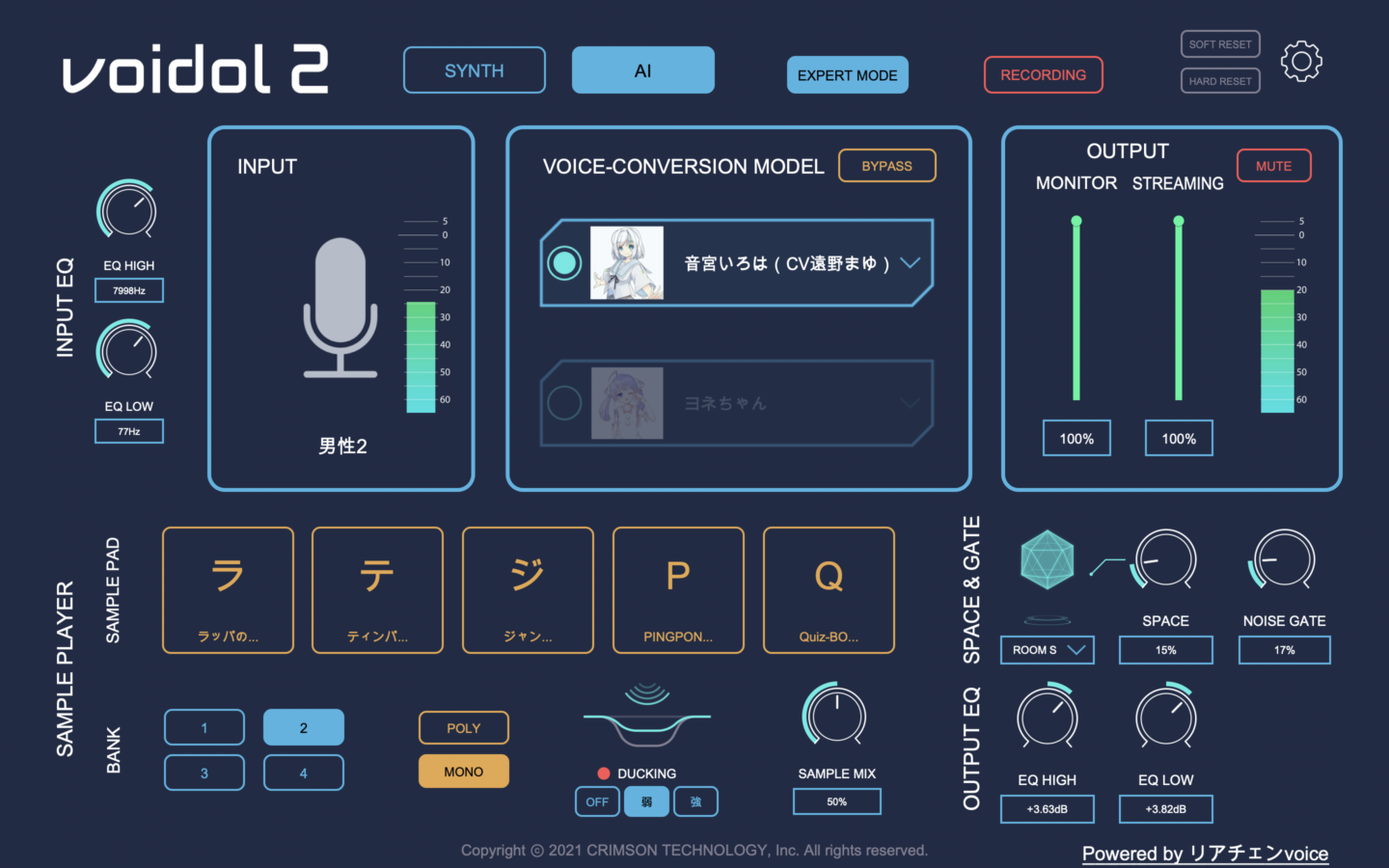 「Voidol AI」
Voidol AI is a voice conversion system which converts your voice into the voice of a specified character in the application.
In addition to the existing characters such as "Otomiiya Iroha", "Crimmzoh" "Kanade Minato" and "Rice Chan,"
we have newly added the Japanese model "Otomiya Urala" and the English model "Sophia Lambfield" as preset models.
The pitch of input voice can be adjusted in Voidol2, making it possible to convert a wider range of user voices than before.
There are now 23 voice models available for purchase.

>>About Voidol AI