Voidol Products are Available in Your Country Now!
---
News for Overseas Customers

Voidol
Voidol is AI real-time voice conversion application which converts your voice into the character's voice like cute girl or handsome man on real-time.
In the application, three voice conversion models have been installed (Otomiya Iroha -Female, Crimmzoh -Boy, Kanade Minato -Male)
Additional voice conversion models are now available!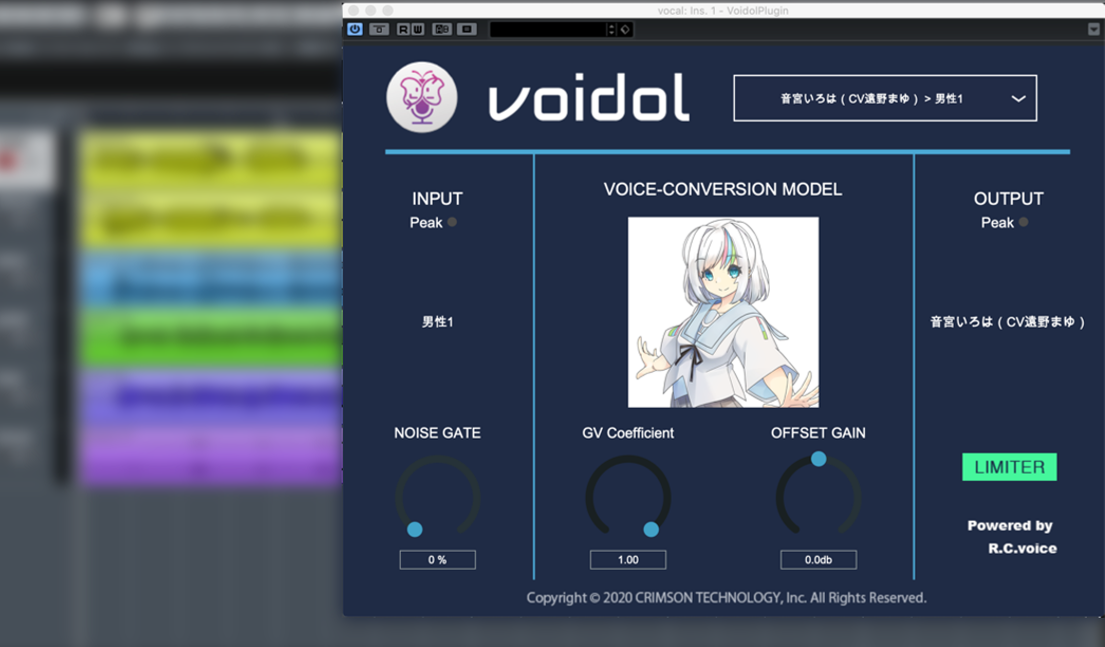 Voidol Plugin Package
Voidol Plugin Package is available.
Voidol Plugin Package is the VST3/AU plugin version of Voidol.
The plugin runs for DAW application and helps for music production or voice recording, such as changing your voice or song into the female idol voice or the popular character voice.

See More Details >


- About SendOwl -
・SendOwl is a reliable and trusted e-commerce platform.
・You need a PayPal account to purchase our products with SendOwl.
・The payment is based on Japanese Yen(JPY).
・The payment amount in your country's currency will change
depending on the exchange rate with Japanese Yen.

※All information including product specifications, is current on the date of the press announcement, but is subject to change without prior notice.
※Mac App Store, macOS, iOS, Audio Units is a trademark of Apple Inc.
※Windows is a trademark of Microsoft Corporation.
※VST is a trademark of Steinberg Media Technologies GmbH.
※R.C.voice is a registered trademark of CRIMSON TECHNOLOGY, Inc.
※Described company name and product name are the registered trademarks or trademarks of each company.